Marni Stone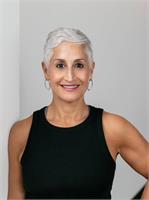 Marni Stone has a Master's Degree in Social Work and has been working in the field of health and wellness for over 25 years. She holds a variety of fitness certifications and has completed 2-200 RYT Yoga Certifications. She teaches everything from TRX classes to senior fitness, but believes that true wellness requires attention to more than just our physical selves. She has been practicing and teaching yoga sine 2004 and has found it to be the most gratifying of all the classes she teaches.
Marni's background in anatomy and alignment can be seen in every style of yoga that she teaches, as is evident in the way she sequences her yoga flows, and guides students between postures. She creates a safe environment for students to reach their edge in a pose, but reminds them to do so without ego. She creates complex but sensible flows while encouraging students to become their own teacher by monitoring their breath and their internal guidance system.
Marni encourages her students to practice without judgment or comparison, to move beyond the physical appearance of a pose towards more of an inward state of awareness. She believes that the greatest gift of yoga is to apply the lessons we learn on our yoga mat to other areas in our lives. Namely, that when we quiet the voice of our negative ego, and choose to connect to the peace and love within us, it helps us create more satisfying and joyful experiences.
I look forward to practicing with you soon,
Namaste,
Marni
Marni Stone instructs the following:
Our slow-burn hatha style is a fully guided foundation-building slow grounded flow.Most forms of yoga in the West can be classified as Hatha Yoga. Hatha simply refers to the practice of physical yoga postures, meaning your Ashtanga, vinyasa, Iyengar and Power Yoga classes are all Hatha Yoga. Focused on going deeper into the breath, you are encouraged to keep your eyes closed on this inward journey, enhancing the ability to pay attention to feelings, and relax into your body even in periods of discomfort. Working to build endurance, we explore the balance of effort and ease using slower, cumulatively deeper pose sequences with longer holds designed to engage and strengthen not only the major muscle groups but to functionally integrate the entire body. In this slower yet challenging practice, within the boundaries and framework of personal individual expression, "everybody" is presented the opportunity to articulate both breath and posture. A longer Savasana rests and restores body and the mind.




Our signature hot vinyasa style, in a heated room. Have fun and empower yourself as you burn away the stress of the day. Prepare to sweat and increase both stamina and metabolism, as STRONG is a challenging, dynamic cardio-intensive practice at a faster pace. Sequences of continuous "flows" provide the opportunity to deepen breathing and detoxify body and mind as heat builds from within. Intelligent pose progression moves from basic to complex as we connect the movement to breath. Cues to maintain focus on alignment and sound structure to help work every muscle safely, increase flexibility and strength in the body. Students are led through a series of postures that "flow" together for a couple of rounds, then freedom is given to move and define your own pace, testing your own limits as you make your practice your own. Find your power, explore your edge and still have a little time to rest.