Wall Yoga
This class is taught by: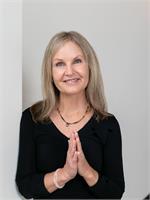 I began practicing yoga in 2000, and with consistent practice, began to let go of self-doubt, fear, anxiety, and negativity. By letting go, I was able to open myself to self-love, peace, joy, and life. My yoga practice began as a form of healthy exercise. I was suffering from lower back pain that I now realize was due to stress and anxiety. After my first class I experienced a breakthrough of letting go of suppressed feelings. I have found it to be such a life-changing experience that I wanted to share the gifts of yoga with others, and began teaching in 2004. My intention is to awaken in others the healing power of breath and movement, thereby opening our hearts and connecting with our spirit to gain a greater sense of freedom, acceptance, unconditional love, gratitude, and compassion towards ourselves and others.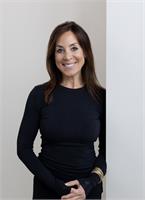 Missy Oleshansky, Ph.D., LP, RYT is a registered and certified yoga teacher, Yoga Medics therapist and board member, fully licensed clinical health psychologist, and a personal and professional life coach. Missy has studied and practiced yoga, psychology, stress management, and health promotion since 1992 in California and Michigan. She has earned a doctoral degree in clinical health psychology, two master's degrees, one in clinical psychology and one in educational psychology, and her certification in the teaching and philosophy of both Hatha yoga and Yoga Medics. In the capacities of psychology and yoga, Missy works with a diverse group of individuals. Missy helps guide and motivate children, adolescents, and adults with depression, anxiety, ADHD, Bipolar disorder, Eating disorders, substance abuse issues, chronic pain, marriage and relationship discord, transitional life stress, behavior problems, and low self esteem and low self confidence. Missy has found that almost everybody desires to strengthen his or her overall health and wellness. The practice of yoga is designed to help achieve holistic health. Physically, yoga helps strengthen the body and relax muscle tension. Mentally, yoga helps calm an overly stimulated and stressed mind. And spiritually, yoga helps peace, serenity, and gratitude manifest. Missy takes a holistic approach to teaching and practicing yoga and therapy. Missy's classes are fun and challenging and are suitable for both experienced and beginning practitioners of yoga.
A dynamic yoga class incorporating the wall to stretch the body, work on alignment, and build physical and mental strength. In Wall Yoga class, we move slow and controlled with deep breathing strategies to calm and focus ourselves. The heat is set at 84 degrees. Beginner and Advanced yogis are all welcomed. Many modifications are offered in this class to strengthen or nurture the body.
Upcoming classes: